Rides + Adventures
The lush jungle that fills the tropical island of Borneo offers huge potential for an original and unforgettable mountain biking experience. With each of our adventures, we seek to capture some of what makes this part of the world so unique. We tailor our packages to offer a variety of mountain biking experiences that will appeal to riders of varying interests and backgrounds. Whether it includes admiring a ruby-red sunset as you ride along the coast of the South China Sea, or catching a refreshing ocean breeze after reaching a serene ridge-top, we aim to offer a ride that you won't soon forget.

Price starting at $80
Cost includes: bike rental, helmet, water, and certified mountain bike guide.

Additional $10 charge for pickup/drop off in Bandar Seri Begawan area
Sunset Beach Ride
Experience a long & refreshing ride on the beach! For this tour, we make use of the "plus size" hard-tails in our rental fleet, featuring extra wide tires to enhance the sand-riding experience. We recommend starting this tour in the late afternoon in order to experience the picturesque sunsets that are characteristic of Brunei. This tour appeals to mountain bikers of all levels and abilities!
Fitness Level 1

Skill Level 1

Time needed: 2.5-4.5 hours

Distance: 17-23km
Hutan Simpan Berakas Trail
Welcome to Hutan Simpan Berakas (Berakas Forest Reserve) - Brunei's mountain biking focal point where all riders, ranging from aspiring beginners to seasoned veterans, come together to ride! Once an illegal dumping ground, this pristine forest reserve is home to a plethora of trail networks, from flowy singletracks to jumps and drops! We will ride until you have had enough and there is no better way to finish off a ride in the tropics then with a dip in the ocean!
Fitness Level 2.5

Skill Level 2.5

Time needed: 2.5-4 hours

Distance: 5-14km
Banana Ride
Fancy a bit of hiking as well as biking? You will start portside and ride into a nearby village through a series of old roads, dirt roads and singletrack where you have the opportunity to hike up 'banana hill' where you will have a full 360 degree view of the bay and surrounding area. Take in the views, fresh ocean air and all the bananas you can eat with some refreshments before you head back to Muara town!
Fitness Level 2

Skill Level 2

Time needed: 3-5 hours

Distance: approximately 20km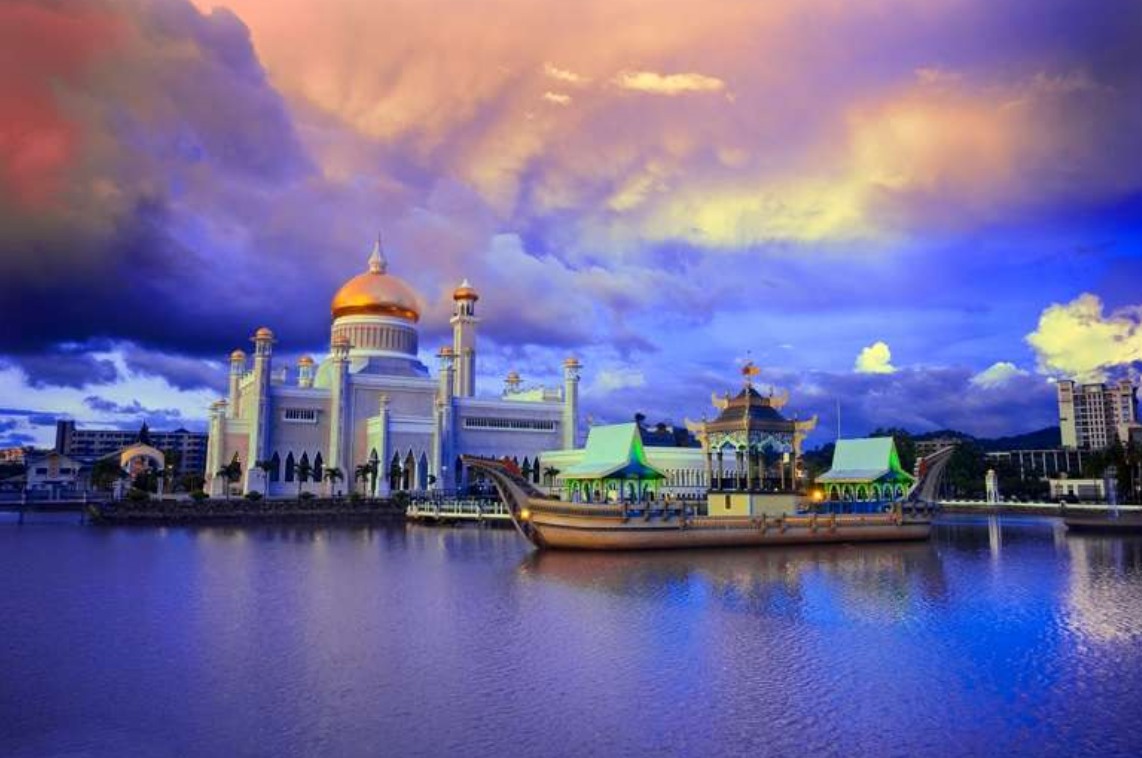 City Ride
See the city from the saddle. You will start outside the city, rolling past the Sultan's palace and into Kampung Ayer (water village) taking in some of the special Brunei sites along the way. Cross the river and into the city for the waterfront and the iconic Omar Ali Saiduddien mosque. Then finish it off with some great local food!

Fitness Level 1

Skill Level 1

Time needed: 3.5-5 hours

Distance: Approximately 13km

Coconut Trail
Enjoy a leasurely 12km out-and-back along a mix of gravel, overgrown tarmac and single-track. We will stop for a fresh coconut and watch the monkeys before we turn around and head back the way we came
Fitness Level 1

Skill Level 1.5

Time needed: 3-4 hours

Distance: 12km
Subok Ridge Trail
Our signature ride, the Subok Ridge Trail is a must do for experienced riders seeking the best mountain biking that Brunei has to offer. Starting in the lakeside park of Tasek Sarubing, a purpose built climbing trail winds along the base of the ridge before reaching the top. After the big climb you will traverse across the top of the ridge with its steep descents and sharp climbs giving you a rollercoaster-like experience!
At the end of the ridge there are a variety of trail options to drop back into the valley and to the start point.
Fitness Level 4

Skill Level 3.5

Time needed: 4-6 hours

Distance: 14-20km
Gurkha Trail
Don't let the short distance fool you, this is technical mountain biking at it's finest.
Lots of roots, rocks and log bridges with short, punchy climbs with quick descents...and no rest until you get back to the carpark! There are small loops and bigger loops. If you are up for it, you can go round again!
Fitness Level 3.5

Skill Level 4

Time needed: 2.5-4.5 hours

Distance: 5-10km
Bike Hire Menu
Kids Bike $30 day rate

Hard Tail $40 half day (return on same day) $55 full day (24hours)

Dual Suspension $50 half day (return on same day) $70 full day (24hours)

Travel Bag $60 per week

+Includes helmet and water bottle.
Our bicycle rental fleet consists of Rocky Mountain full suspension trail bikes, as well as plus-sized (wide tires) hardtails from Pipedream Cycles and Trek. In keeping with our professional standards, our fleet is regularly maintained, so you don't have to worry about their condition; just enjoy the ride! Before your ride, we ensure that you'll be on the proper size and style of bike, and that it is tuned to work best for you.